We wanted to make it even easier for you to manage your team and license. Let us share with you some exciting features we've launched recently!
Team tab got a fresh new look. Have you ever wondered which member has created how many events and how much activity they have generated? Now you can easily check it in the team tab. Moreover you can sort members by name, activity, etc. Read more about team management. This feature is available in Corporate+ plans.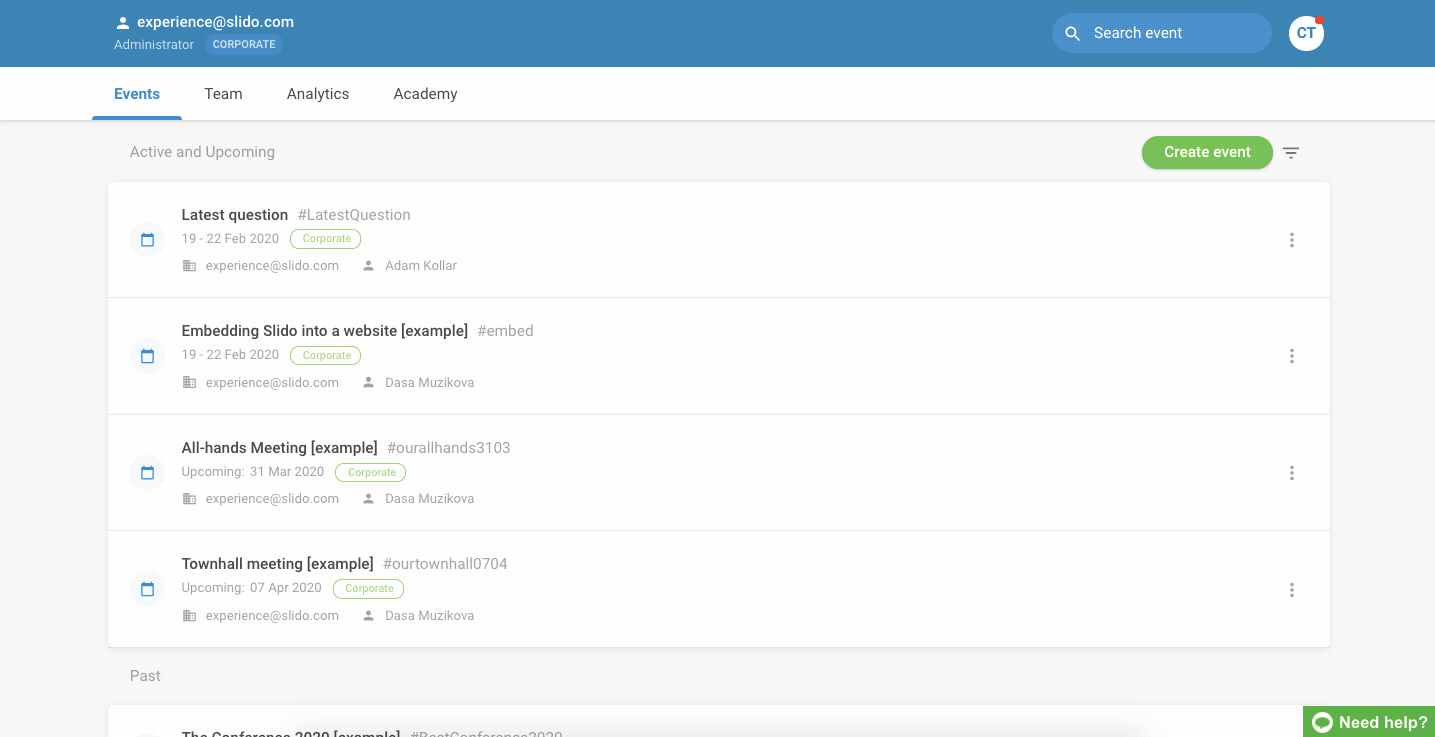 Have a member of your organization left the company? Or someone needs full admin rights for a single event? You can now transfer events to another member of your organization in just a few clicks. Learn more how to do that. This feature is available in Corporate+ plans.
In some situations, an Owner of the license may wish to transfer the ownership to someone else. You can assign the new Owner from the existing license members or transfer the license to a new person. Follow our help article how exactly you can do that. This is available for all our annual plans (including Basic) unless you have Member provisioning enabled.
Let us know how you like team management improvements below. 🙏