Meetings, especially big ones, are about teamwork. That's why we made the option to collaborate on your Slido events available in every plan including Basic.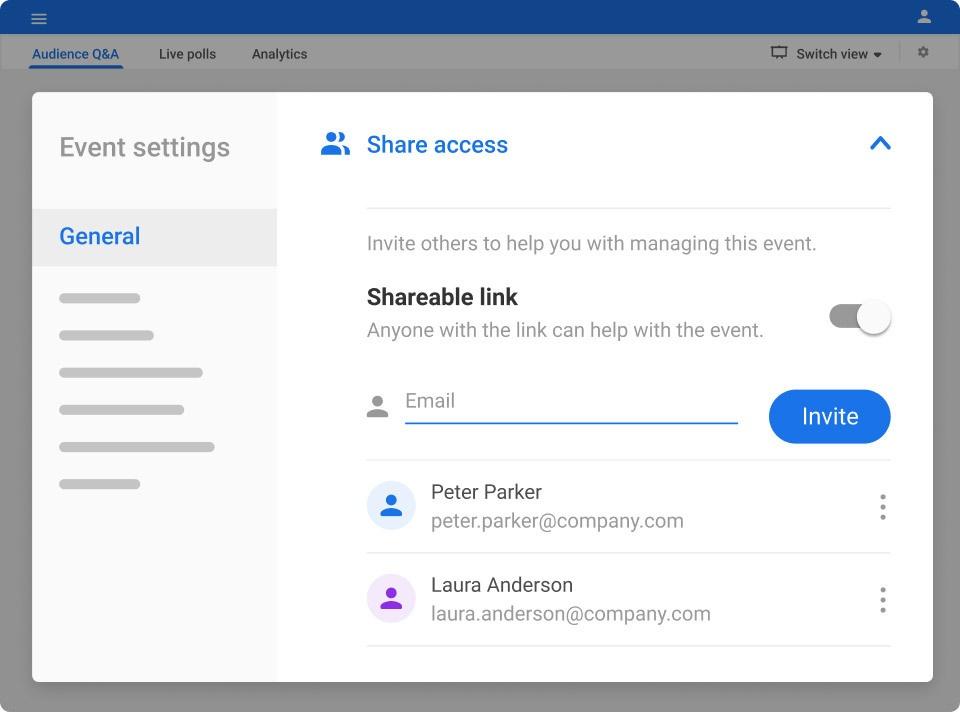 Collaborators can help you moderate questions, activate polls or download the data after your meeting.
To add a collaborator, go to Settings -> Share access and add your teammates from there. You can also share a direct link with them.