Here is our mid-month product news recap: new features, small improvements, fixes, and many more.
New features
Slido for PowerPoint BETA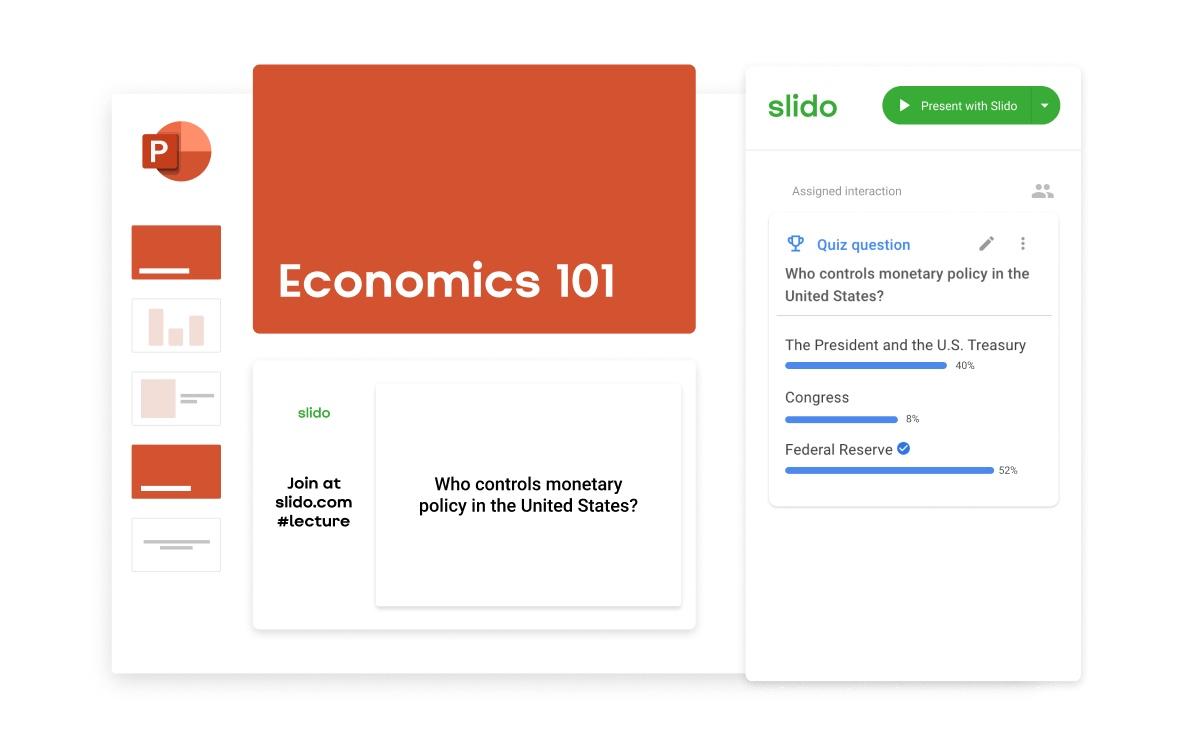 Add Q&A, quizzes, and polls directly to your PowerPoint presentation. This has been one of our top feature requests for a while now! Available for Windows, currently in private beta, you can get early access here.
🎥 Live video & Zoom Webinar Integration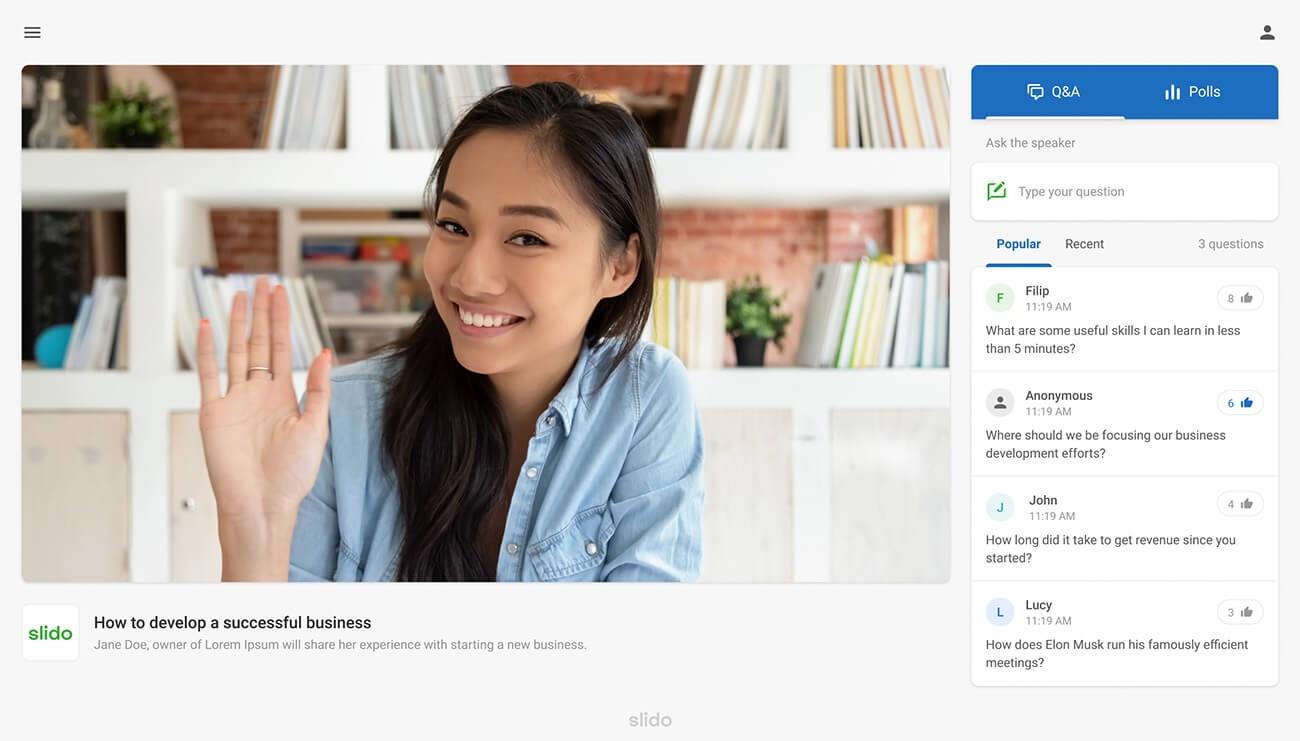 Engage your remote participants as they watch your live stream. One link. One tab. No more switching between apps or devices.
You can use Zoom Webinar or other live streaming solutions, learn more here.
🔒New privacy options to secure your event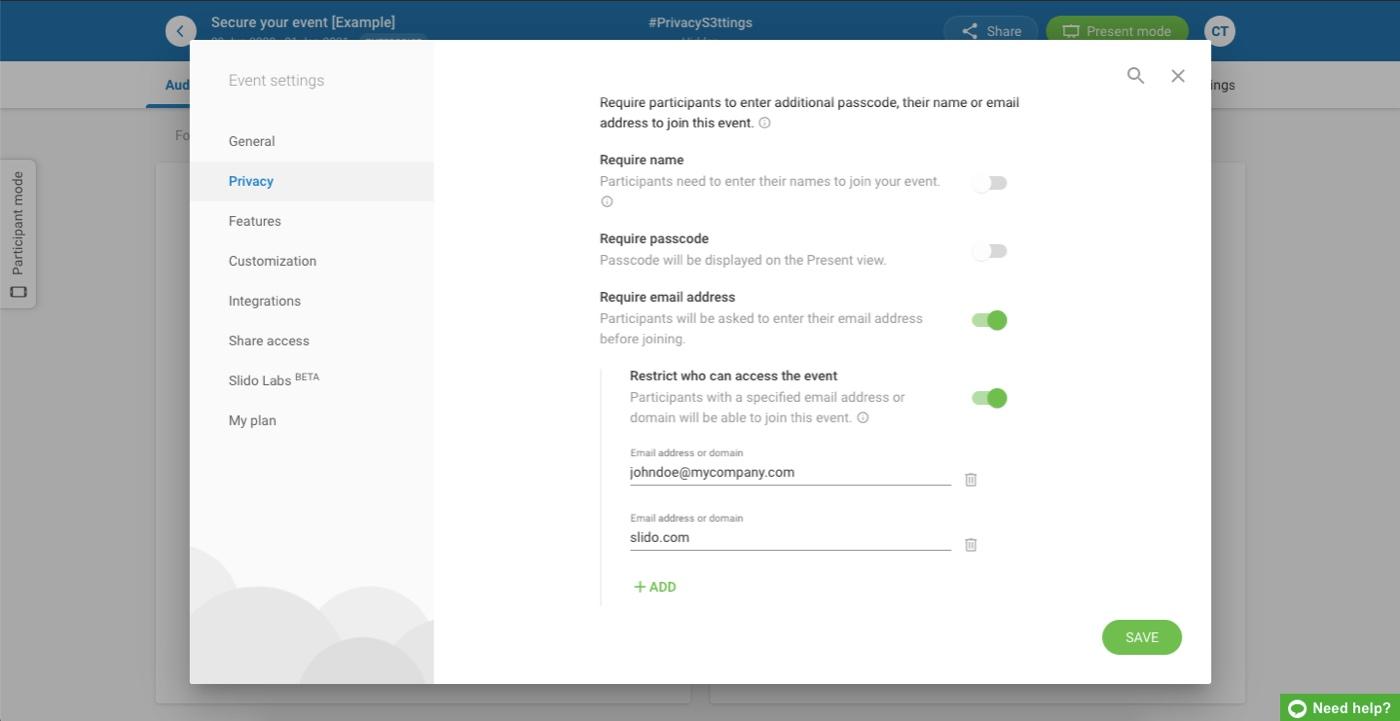 You can now require an email address from participants to secure your event. And what is even more important, you can restrict access for specific participants based on @domain or email address. Learn more here.
🚀Quick start and slido.new
You will now be able to create the poll in Slido in just a few seconds, and run it instantly, to let your colleagues send in their votes. In your Slido Admin, simply start Slido with one click.
You won't even need to go through the event settings. Just open the new tab and try slido.new right now. It's magic! Learn more here.
🕹Interaction Panel
With the new interaction panel, you can create new polls on the fly and manage everything from one place. Learn more here.
⚡️Instant polls
Click the lightning bolt icon next to each poll, where you'll find pre-designed questions suitable for each type of the poll. Learn more here.
Other improvements & fixes
New improved word cloud experience for participants
You can upload an image to polls from the Interaction panel
There is now a quick random quiz in Instant poll
You can simply search in polls
We added Open text poll results for participants
You can export Quizzes leaderboard
Image polls are supported in Google Slides Integration
We updated the iPhone native app, now with iPad support
We updated the Android native app
Event
Slido Masterclass & Product News, 24th June
Join us to learn top tips for running successful remote meetings. Register for free here.
Trending post