New features
📣Moderator's announcements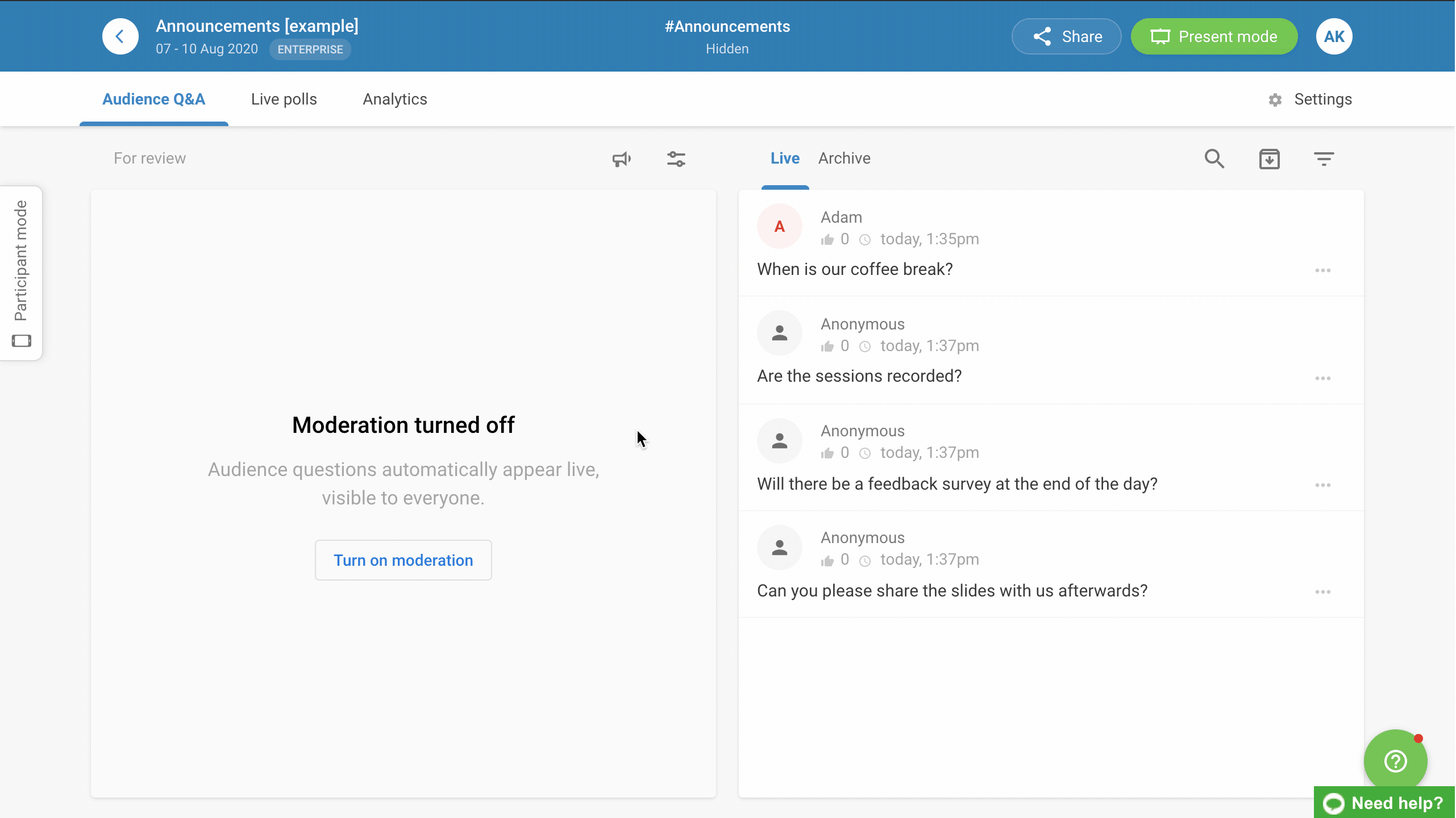 This may have happened to you during your last meeting: The session was running, participants kept asking one question after another in Q&A and then you suddenly needed to share some important information with your whole audience. We are sure you somehow managed to solve that. Anyway, now it's easier than ever before, you can use the moderator's announcements!
This feature allows you to push a notification at the top of the Participant mode with a message for everyone to see. We also support links as part of announcements, so feel free to use this feature to share various URLs with your audience. Available for Teacher/Professional and above plans.
Learn how to create announcements
🔗 New shareable link to invite your team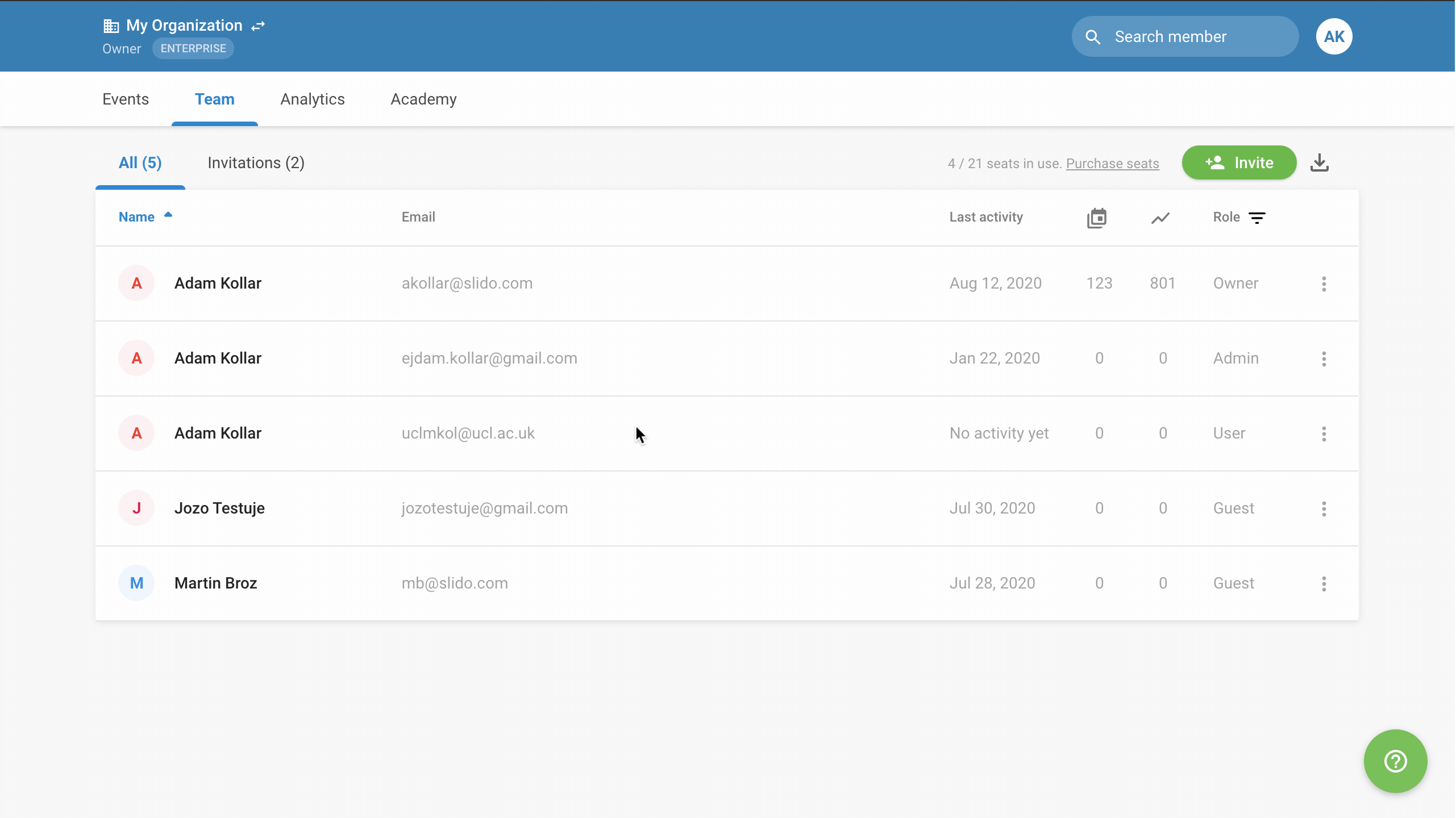 If you are an account administrator, there is a new way to invite your team easily - by using a shareable link. There is some customization available based on your preference, e.g. you can specify the email domains that are allowed to use the link. This feature is available for Corporate+ and Department+ plans.
Small improvements & fixes
Guests can now leave events by themselves from My events page
If you have exports available, you can now see Question sentiment. This works only in English language for now.
Once your poll is created, you can now save and activate it with one click.
Event
Are you new to Slido? Join our interactive training webinar to experience Slido first-hand. Register here for free!
If you are already familiar with Slido basics, watch the recordings of our other most recent webinars here.
Trending post
All you need to know for running a great Q&A session on Zoom
In case you missed it
In our previous release notes this quarter, we talked about Google Meet Integration Private Beta, Slido for PowerPoint BETA, Live video integrations, and many more.