New features
🎃 Halloween and Autumn themes
Make your upcoming meetings more festive with fall-inspired Present mode themes. Simply head over to Settings - Customization - Present mode and put on the spooky mood!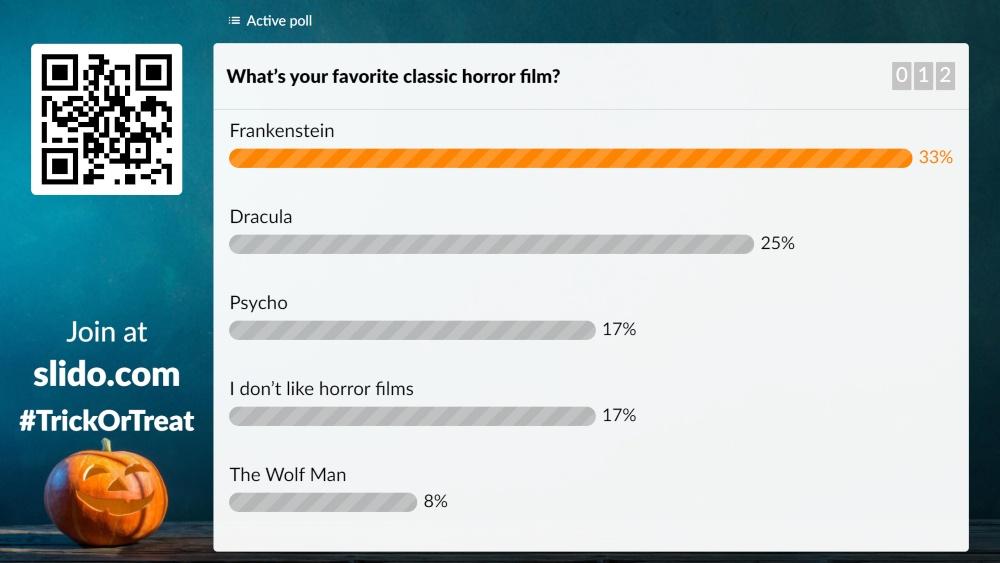 ⏳ Join the Microsoft Teams & Zoom integrations waitlist
Slido is coming to your favorite video conferencing tools! If you want to be among the first to know when we release the new integrations, join the waitlist for Microsoft Teams or Zoom.
🤝 Guests in multiple events
Good news for those running events with collaborators. The same guest can now be added to one event of each user in your account. Previously, it was just one event in the whole account.
🛂 Restricted domain sign-up
If you want to have a centralized Slido license for all your employees' accounts, you can restrict sign-ups for your company domain. Users under a restricted domain will not be able to create their own accounts or be invited to accounts outside of the main one, excluding Guest access. Available for Enterprise and Institution licenses with at least 10 additional users.
Other improvements
When running a quiz from Google Slides or PowerPoint, you can now set an interim leaderboard and generate a random quiz question
You can add multiple polls with one click to your presentation in Google Slides and PowerPoint
We made Admin 20-50% faster
In case you missed it
Catch up on Moderator's announcements, Google Meet Private Beta, slido.new and more.